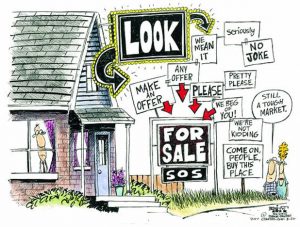 "Fidelity Pacific" is a full service real estate firm specializing in Residential, land, and multi-family properties that prides itself on understanding the needs of its clients, tenants, merchants, and owners.
We are one of the most highly regarded real estate professionals in the country and continueto dominate the luxury market
through our resilient business acumen, unparalleled attention to detail and care, unsurpassed market knowledge and razor sharp negotiating skills.
Trusted with the most distinctive, multi-million residences, we boastmulti-million dollars in sales and a portfolio of clients consisting of the most successful 'movers and shakers', both nationally and internationally.
"Fidelity Pacific" success is a result of multi-faceted marketing
campaigns which utilizes a brilliant blend of print advertising, direct mail programs and online exposure through the world's most recognized real estate websites.
The company was originally created to meet the demand for focused and expert knowledge in key facets of the commercial real estate industry. "Fidelity Pacific" offers expertise in a wide spectrum of real estate transactions including:
*          Land
*          Multi-family
*          Purchase and sale
*          Lease
*          Appraisal
*          Investment
acquisition and disposition
*          Business ownership and tenancy
Core competencies also include property and asset management functions associated with equity positions. All our professionals are strongly supported in a clear upward path for their personal development, always based on delivering best-in-class services to all clients in a clear and unambiguous fashion.
"Client First" philosophy sets the performance bar at the highest level. By employing mixed traditional and electronic media, and capitalizing on search engine optimization, the organization constantly enhances the field of potential luxury buyers.
Strategically employing the Internet nationally and internationally enables the organization to list, market
, and sell a property far more efficiently than our competitors.
By using our real estate professional knowledge we help with the valuation of the property, determine the best way to market
your property, and assit with the all the processes involved in a property transfer. The legal aspect in conveying ownership or rights in property can involve much legality, variant inspections, forms, contracts, appraisals and much more, all in order to complete the process of a sale.
It can be overwhelming for those not versed; this is where our expertise and experience help. We share our knowledge and guide you through the process from beginning to end to make the process as smooth as possible by always having access to our network of real estate attorneys and third parties.
"Fidelity Pacific" has been a leader in retail real estate by offering superior real estate services to landlords and national retailers. Specializing in urban and suburban markets, we provide a wide range of services including retail consulting, financial
analysis and tenant mix strategies.
Contact us for more information at 925-420-9200